Sassy wants to dedicate today's post to some political and social issues that are close to her heart. I'm pumping up the volume and spreading the word!

Cancer Research & Elimination
*
American Cancer Society
*
CDC Statistics
*
Stand Up to Cancer

Darfur
*
Care
*
Human Rights Watch
*
Save Darfur (Political Solutions)
*
UNICEF
*
Ways to Help in Darfur
* Family Violence Prevention Fund
* National Domestic Violence Hotline
* National Women's Health Information Center
* RAINN (Rape, Abuse & Incest National Network


Presidential Election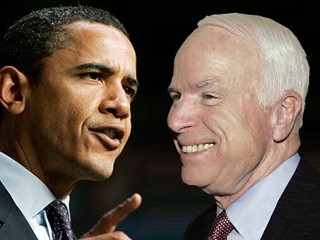 I need to vent about this. As someone who is a "little" undecided as to which way to cast her vote, I must say, I'm soooooo over all the rhetoric and hate speech I hear from people regarding both candidates. I respect the work and careers of both candidates and agree/disagree with some of the policies on both sides. In any case, I believe it extremely unrepresentative of Christ for Christians to bash either of these men. Attack their policies--but not their person. Instead, we should be found praying that God open the eyes of both McCain and Obama where they need to be opened.

I've devoted over 30 hours to researching the candidates and prayerfully considering how I will vote in November. That's like a part-time job. As my search continues, I must say, it will not be based on people's fits of rage in response to either candidate. I will vote based on my spiritual conviction regarding the issues.


If these issues don't tug at your heart, then find something that does. We all have a responsibility to live beyond ourselves and serve those less fortunate than us.